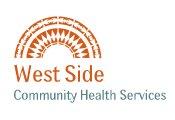 The East Side Family Clinic and Irene Alton have been an integral part of the foundation of East Side Table. By helping provide nutrition education tools, teaching healthy eating workshops, and bringing the valuable perspective of a registered dietitian, we have been able to keep the health of the East Side community as a top priority! Read below to learn the other great work that Irene and the East Side Family Clinic does for the East Saint Paul community.
The East Side Family Clinic, as part of West Side Community Health Services, provides high quality health care regardless of ability to pay. Those without health insurance are supported through a discount (sliding fee scale) program. Comprehensive services, provided by bilingual and bicultural staff, include primary, specialty, urgent and preventive health care for all ages; mental health, social work and nutrition counseling; dental care, discounted pharmacy, transportation and assistance with health plan enrollment. All are welcome. Nutrition services are available to anyone, regardless of where they receive medical care.
The East Clinic nutritionist's role as a member of the East Side Table includes authorship of nutrition education materials, advocacy for healthy, affordable and easy to replicate meal kit recipes and patient referrals to the meal kit program. East Side Table is especially excited to have Irene at the table as we gear up for our next round of Make-at-Home Meal Kits; picking culturally representative AND healthy recipes, planning nutrition classes with East Side partners, and finding fun ways to include nutrition education in our upcoming events.
Thanks to West Side Community Health Services and Irene at the East Side Family Clinic for your dedication and commitment to increasing access to healthy food for all on the East Side of Saint Paul!