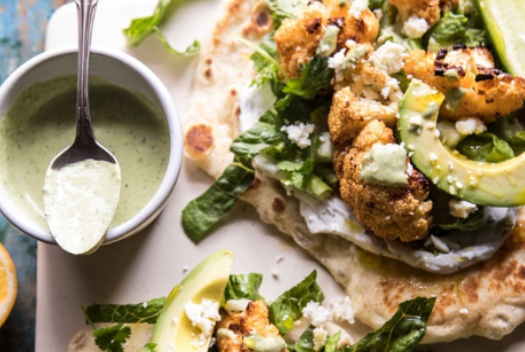 Kale Cauliflower Shawarma with Basil Yogurt Sauce
This vegetarian take on shawarma opts for beautiful local cauliflower and bite-sized kale leaves tossed in a play on the traditional shawarma spices. A little lemon and TONS of fresh basil mixed with yogurt makes a creamy, bright sauce to top your roasted veggies. All wrapped in a locally baked whole wheat pita.
Vegetarian dinner at it finest!
From Your Home
What You Need